Hunt Media is an independent video production company.
Video is one of the most powerful and effective ways of getting your message out there.
We produce dynamic and personal films straight from the heart of your business. We love finding what makes you, you and telling your story in the most engaging way possible.













At Hunt Media, we don't believe in package deals.
We work to make content that is bespoke to your business, captures your audience's attention and conveys your personality. Whether we're working with a large company or a one man band we'll use our experience and technical expertise to bring your story to life.
Pre Production
Every business is different so it's important that we get to know about you, your business and what you want to achieve. We'll refine ideas and objectives and discuss location and logistics.
Filming / Production
With our plan in place it's time to shoot. We know how to build rapport and to boost your confidence in front of the camera to make an enjoyable day.
Post Production
We get to work on editing and bringing everything together. We'll optimise for your desired output to ensure it looks great online or for your presentation.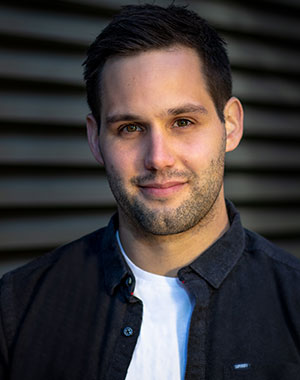 Anthony Leary-White
Anthony started Hunt Media back in 2012 with the aim of bringing a more personal touch to the video market. 
Putting theatre production behind him, he started up Hunt to work with businesses to improve their video marketing facilities and create engaging and dynamic videos.
Anthony is a firm believer in the power of people, and that their passion for their business should be shown.
Using primarily a documentary style Anthony is able to achieve very natural results from interviews, and using the latest in camera technology a notably cinematic yet personal feel. Working closely alongside his clients from concept to delivery ensures a smooth creative process.
anthony@huntcorporatemedia.co.uk
Your knowledge and understanding of what we are about shines through as well as your ability to put this across through the medium so well.

YHA

Head of Corporate Affairs
We're extremely pleased with the documentary short you filmed and produced for us, and very grateful for the time and effort you dedicated to the project.

TEDx Warwick

Coordinator
I really enjoyed working with you and felt in safe hands all the way, your experience and creative flair helping me to stay on track.

Get More Done at Work

CEO
Contact
If you're ready to get your message out there, we can help. Talk to us to find out how.